- Fri Feb 28, 2014 8:48 pm
#53187
Vette: San Francisco Thrills is a cancelled racing game that was in development by Spectrum HoloByte / MicroProse for the Playstation in 1996. The game was a sequel / remake to the original Vette, a racing title released in 1989 for the PC, developed by Sphere and published by Spectrum Holobyte. As with the original game, the PSX version was set in a digital San Francisco, recreated from the real cartographic data of the city. Only a couple of screenshots remain to preserve this lost project, thanks to Celine that found them in GamePro #85.

Probably the gameplay would had used some of the interesting features from the original Vette, as the presence and interaction of law enforcement, in which you get pulled over and must give an excuse as to your erratic driving and the ability to drive anywhere within the accurately modeled city, including highways, tunnels, and bridges.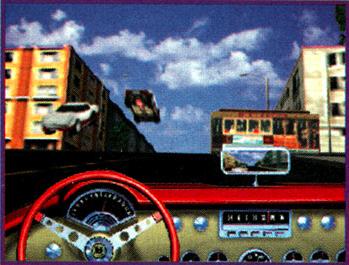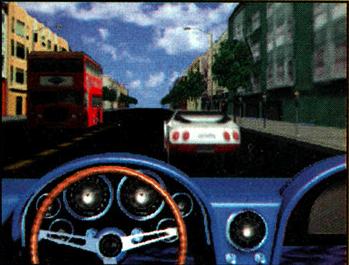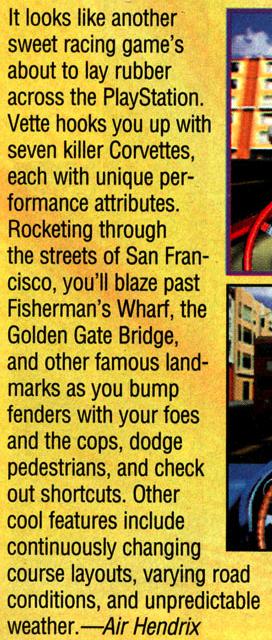 Pretty advanced for 1996, and way before Driver with features like cockpit view that we saw recently in Driver San Francisco.
Tanner is alive and he wants revenge.The story will continue in Moscow (the russians bought the stolen cars).