- Sat Aug 03, 2013 7:11 pm
#50224
Ok guys so this is my attempt at a fan fiction, a cross over between Driver, and Starwars: The Clone Wars. If you have never seen the clone wars tv show you may not know who i am talking about, but thoughts please?
Tanner and Jones were heading back to the station after driving around San Francisco looking for sign, any signs of Jericho. Little did they know, Today was the day when their lives would change, But for the better or worse?

Jones sighed looked out the window of Tanners favourite car, His 1970 Challenger.
" Ok Tanner we have been driving around the city for hours, there has been no signs of Jericho anywhere, Lets head back."

Tanner gripped his hands tightly around the wooden steering wheel, " I have been chasing him for years, i can't believe he would just give up now, But you're right, we need to be heading back."

All of a sudden Tanner gave the car full left lock as he decided to turn down the street on his left, causing Jones to be pushed against the window leaving a print where his mouth had been.

" God i hate it when he does that." Jones thought to himself as he slightly rubbed his face.

After they had traveled about 500 metres down the road, Three black SUVs turn out of a side street and start tailing the Challenger.

" Jones looks like we have been noticed, Look behind us." Tanner said, Just as he put his foot to the floor, Making the wheels squeal a bit with the loss of traction.

" At least they haven't started shooting at us yet" Jones said.

" Well they need to catch us first" Tanner replied

The Challenger groaned as Tanner pulled off a hard right hand turn, then just as he went to put the foot down he noticed a car coming straight for them. Tapping the brake and quickly pulling the wheel left he narrowly avoided the other car. Once the car was passed them, Another tap of the brake and pulling the wheel to the right he got the car on the right side of the road.

Tanner looks behind him in the mirror and notices one of the black SUVs try the same maneuver he just pulled off with no success, He could only laugh as he watched the SUV hit the pavement and into a brick wall.

" Tanner look, What the f**k is that" Jones said with terror in his voice.

Tanner put his focus in front of him and he sees what Jones is scared about. This bright white light seems to be coming towards them, Tanner can't see anything and when he tries to stop the car, It just keeps moving forward.
" We are in so much sh*t now" Tanner thought to himself.

And with that thought, The challenger was swallowed up by the white light as was the Two remaining SUVs.

xxxxxxxxxxxxxxxxxxxxxxxxxxxxxxxxxxxxxxxxxxxxxxxxxxxxxxxxxxxxxxxxxxxxxxxxxxxxxx

It had been a month since Ahsoka had left the Jedi Temple for good, Leaving her master heart broken on the steps was the hardest decision of her life. Now the little Togruta girl was sitting alone in the remote part of her homeworld Shili.

Ever since leaving she had been using her connection with the force to sense where ever her former master was, Just this small contact with him gave her courage to continue on her own path.

But since the night before, She was using the force, Hoping the force would save her, Someone was after her, She didn't know who, But a few hours ago they almost caught her. Although she did have her lightsaber, which she found in the Coruscant's underworld, She needed help.

Just then While asking the force for help, She heard movement.

" Kriffing hell" She thought to herself

And with that she got up and started running in the opposite direction hoping that she was faster then who ever was chasing her. After about an hour of running, She got to a clearing, Needing a minute to catch her breath, She stopped.

Then not very far from her, This blinding white light appeared from nowhere, So bright she had to shield her eyes, Then she could hear something, Ahsoka wasn't sure at first, But it sounded like an engine.

Out of the light she started to make out a shape, It looked like a speeder, But it had wheels on it. It took Ahsoka a second to realise it was coming right for her, Before she could think the strange speeder was slowing down rapidly in front of her.

Just before the speeder hit her, Ahsoka used the force to jump back a few feet, Thats where she was greeted with the strangest sight, Two humans was looking at her, A very bewildered expression on both of their faces.

Before Ahsoka could work out what was going on, Two more strange speeders appears from the light, But these was different, They were shooting something. At first she didn't think they were much to worry about but once she saw how fast these small stones were traveling and the fact they shattered the back glass on the first speeder, She decided to confront them, Igniting her lightsaber Ahsoka lept into action, However she very quickly realised her lightsaber could not deflect the small stones. Knowing this, She used the force to approach the speeders without getting hit. As she approached the were saying something to each other.

" What the is that" Said one.

" f**k that, What is this place, We need to get out of here" Said another.

"Stick the SUV into reverse, that light is still here, Lets go through it again" One said who was holding onto a wheel.

" Quickly into reverse, Lets get the f**k going" Said the person holding the wheel on the other speeder.

And with that both speeders started going backwards and disappeared back into the light, However once they went in, The light disappeared too.

Of course Ahsoka couldn't understand what they were saying, As they weren't speaking basic, However realising this she had got her datapad out and started to translate what they were saying just before they left.

Ahsoka gives a small groan then turns around, However is surprised to realise the two humans from the first speeder are still there, However now out of the speeder. Ahsoka walks up to them. They look terrified.

" Hello, I am Ahsoka Tano, Who are you?" She says, But they just stare at her.

"Kriff" Ahsoka thinks to herself, Taps on the datapad a few times then tries again.

"Hello, I am Ahsoka Tano, Who are you?" She repeats.

Slightly startled that he can understand this strange person, Tanner replies.

" I am Tanner, And this is Jones. Where are we?" Tanner questions

" We are on the planet Shili, Where are you from, How did you get here"

" We are from Earth, I don't know how we got here, This bright white light swallowed us up, and then we found ourselves here, heading towards you in our car"

"What is a car?" The strange girl said.
"This is, It is a 1970 Challenger" Tanner replied, Although looking at it he thought to himself it needed a wash.

Before Ahsoka could reply there was a big noise and she could see trees were falling, Whatever was following her had caught up and this time they had something that was destroying everything in its path.

Just as the last few trees were falling before the clearing, Ahsoka ignited her lightsaber read for a fight, Maybe to the death.

" What am i going to do, These humans don't belong, How can i save us all" Ahsoka thought to herself.

xxxxxxxxxxxxxxxxxxxxxxxxxxxxxxxxxxxxxxxxxxxxxxxxxxxxxxxxxxxxxxxxxxxxxxxxxxxxx
Btw that is called a one shot, Do you think i should try continue?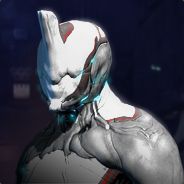 Noodles