- Fri Sep 09, 2011 4:30 pm
#42252
As we all know, Driver is plagued with horrible UV mapping problems on almost all of the cars in the game. When I did the "real" Ferrari mod for the super fast red car, I asked Jeff for all of the Driver models so I could do UV mapping fixes. Thus, began the quest to fix all of the cars.
In the process, I decided to also restructure the way textures are laid out, for easier UV editing:
One of the users here suggested I make the cars look somewhat similar to their real-life counterpart, so I will most likely be doing this for some of the cars, if not all of them. The Ferrari is already done, so that's one down I guess. What I don't like about making them real cars is that the body style is nothing like the real thing, so this could mean trouble, lol.
As you can see, I have made a simple modification for the purple car in Los Angeles, a 1970 Pontiac LeMans. I added the split in the middle and added the real headlights.
Here's the car mapped onto the model, with my UV fixes of course:
I don't really feel like updating a whole bunch on this, since it'll just slow me down. This isn't restricted solely to UV mapping - I have also made minor (major fixes on the pickup truck) changes to the models themselves, since some of them are just a piss poor excuse for a car model
I plan on having these included when the new importer comes out. I'm not quite sure what to do about damage, but I definitely will figure out what to do when we get to that point.
-Dr. Doom
UPDATE:
I haven't actually finished it yet (I procrastinate a lot
), but here's a preview of what the Ferrari is going to look like: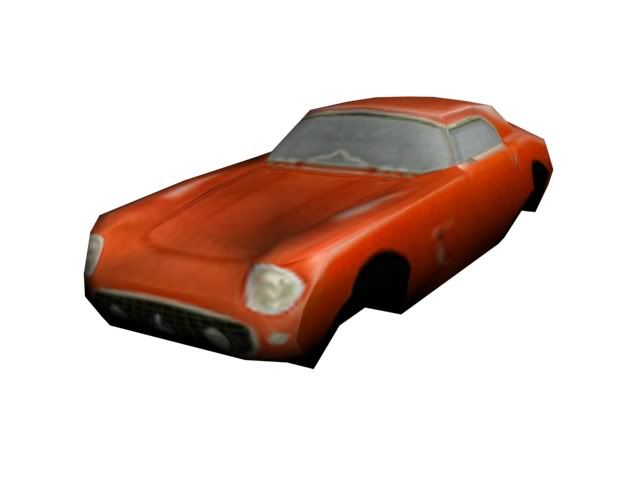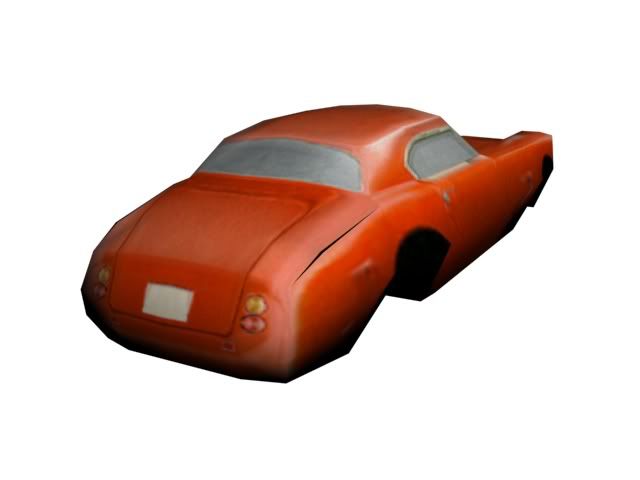 Again, IT'S NOT FINISHED. Hope you enjoy it!
Need help with something? PM Me!
Formerly known as CarLuver69 / Dr. Doom